In large organizations it is often essential to know how facets of the business are interrelated.  For example, Business Functions to Departments, or to technology or to Posts.
Whenever you need to know this then Matrix Modeling is the technique to use.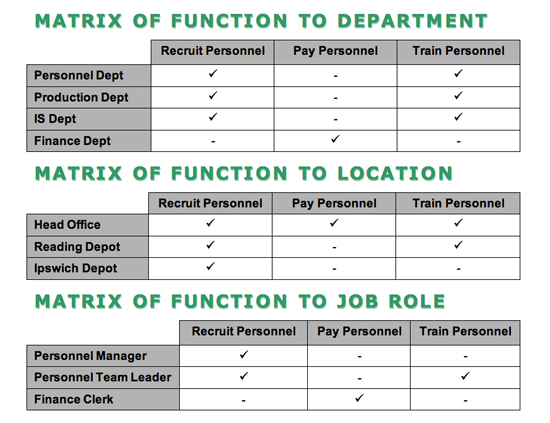 All you will ever need to know about Matrix Modeling is contained in the IMM Matrix Modeling e-Book  [Coming Soon] from our Online store.