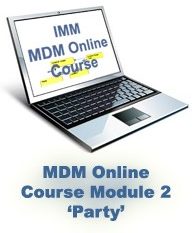 Product Description
It explains how this key Master Entity is so often confused with the roles of Customer, Supplier, Employee, Guarantee, etc. and shows how to avoid this confusion.
If you are passionate about achieving a Single Customer View (SCV), then this course is s must for you.
This is probably the most innovative and pragmatic course on Master Data Entity Management available online today and is suitable for both Novice and Expert alike.
After you purchase this MDM course module, you will receive a link to a downloadable file that gives full details on how to access the module.