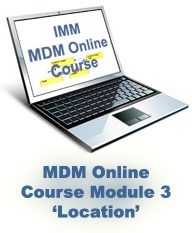 Product Description
It dispels the myth and mis-practice of modeling 'Address' an a attribute of Party and shows how Address is actually a Master Data entity in its own right, more correctly called 'Location'.
It demonstrates how Location can appear in many formats from a standard street address to raw geographic coordinates and  shows how to select and model Location in ways that are best for your industry and enterprise.
After you purchase this MDM course module, you will receive a link to a downloadable file that gives full details on how to access the module.