Why are People Using Integrated Modelling Method?
IMM enables you to get the analysis and modelling right first time. This makes Design faster and Build much simpler. Faster development times save money...
IMM Core Modelling Techniques
Business Functions are the CORE activities of every enterprise – more vital than Processess!! ...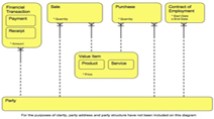 Effective Data Quality and MDM start with the Corporate Logical Data Model ...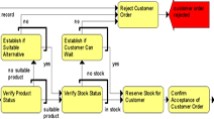 Quality Processesdeliver the right Outcome to every business Trigger!!
Link Function, Process and Data using Information Flow Models…
What Our Clients Say
"Thanks for the thoughtful reply to the previous post and for sharing these models. There is such subtlety to data modeling and traps we as modelers fall into without realizing it that cause problems. I had never before considered roles could be derivable, nor had I considered that 'conceptual' data model could be an oxymoron. I know I had struggled greatly with defining what a 'conceptual' model is and you have helped explain why!"
– Todd E, Data Analyst, Energy Company, USA
"Thanks a lot for the immediate response. For the first time in my life, I have a clear explanation of the difference between procedure and process because of your precise vocabulary of Functions Vs Mechanisms. "
– Siraj, Senior Consultant, Geneva
"I couldn't wait so got started on the Functional modelling book. I'm half way through now and it makes a lot of practical sense. You're examples are clear, straightforward and easy to follow. Why does so much BA training mystify these straightforward tasks?"
– Helen A. Business Analyst, Northern Territories, Australia.
"The Integrated Modelling Method makes business analysis and modelling simple, yet very powerful. Its emphasis on modelling what the business OUGHT to be doing helps our students organise their thoughts and better know what information to extract from the stakeholders.
Having the Function Catalogue as the core model enables the entire business to be easily modelled without the clutter of process models and DFDs. Additionally, all models are clear, transparent, easy to understand and to explain.

Our students are going to benefit hugely from this and be able to achieve far higher quality with a lot less effort."
– Brendon Woodford, Curriculum Coordinator, Department of Information Science, School of Business, University of Otago, Dunedin, New Zealand
"I've read the excerpt of your ebook on this subject, and it is one of the clearest explanations of the topic I've ever read."
– Larry Maccherone: Manager of Software Assurance Initiatives and PhD Student at Carnegie Mellon, Instructor and Coach (Contractor) at Intuit
"In developing the Integrated Modelling Method, John Owens brought together the very best modelling techniques in a totally innovative way that adds immense value to each one.  The integration that IMM™ provides, which is unique among modelling methods, brings simplicity, elegance and power to the world of business analysis and modelling.

Using this IMM in business will result, not only in higher quality models at a much reduced cost, but will also give real business benefits such as simpler day-to-day processes and faster system development times."
– Jerri Andrews, European Consultant and Programme Director in Banking Systems.
"The Integrated Modelling Method is probably the most imaginative approach to business analysis and modelling that I have seen. John Owens has built an international reputation for delivering real business benefits in all the work he has done in enterprises of all sizes.

He has a gift for seeing the simplicity hidden in the complexity of any business and bringing it to the surface. By developing the Integrated Modelling Method he has given this power to all business analysts and business managers.

The benefits to be had from using the Integrated Modelling Method are not a theory, they are a reality."
– Jon Elsom Business Systems Consultant and Project Manager, UK and France.
"Integrated Modelling Method provides us with access to a coherent set of resources for students who are going through the modelling process for the first time.

Our previous experience with tools for teaching business modelling and data modelling tended to separate these two techniques.

The Integrated Modelling Method has enabled us to show the students how they are fully integrated."
– Lesley Smith, Heads of School, Information Technology, Otago Polytechnic School, Dunedin, New Zealand.
"I am employed as a work study official in the South African Police Service performing business analysis studies.

I received some training on the subject but, in order to improve my skills, I've done some research and identified numerous websites explaining (or try to explain) the subject. Although my knowledge has been enhanced much over the last few months I enjoy furthering my knowledge. I've been receiving mails from your website for the last few months and must congratulate you on the content thereof!

So many authors attempt to convey the essence of business analysis, but fails. You bring out the crux of the subject (especially with the Fatal Errors & Interviews). Although the architectural tools (to build the models) will differ from company to company, the basics will stay the same. I've really benefited from your published articles. Thanks for the outstanding work."
– W Liebenberg, Work Study Official, South African Police