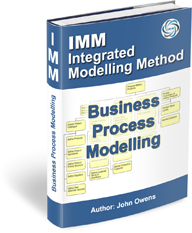 Business Process Modelling
The book is suitable for both novice and expert alike, and dispels many of the major myths and misconceptions that plague the discipline of Process Modelling.
Product Description
This eBook describes in detail how to build effective Business Processes from scratch and ensure that they are fully integrated to the core Business Functions of the enterprise. It describes how to identify all of the essential elements of a Process, which include:
•  Triggers
•  Preferred Outcomes
•  Non-Preferred Outcomes
•  Process Steps
•  Precedence
The book also describes key techniques that will enable you to quickly tune all Business Processes in order to increase their efficiency and effectiveness.
This digital book comes in the form of a printable pdf.