FREE Exploratory Skype Call
The very first thing we do is arrange a free 30 minute online exploratory session with you in order for us to answer the following questions:
Would we like working with you and would you like working with us?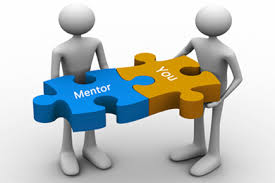 We firmly believe that our time working together should be as productive and enjoyable as possible for both parties. So, if for whatever reason, either of us finds that there is no resonance or connection between us during this exploratory online session, then we simply say so and amicably end the call.
What are your core values both personally and professionally and do they align with ours?
Our experience has shown that in order for us to fully help our clients achieve their vision, our core values need to align with theirs. For example, if a client has core values that say it is OK to do all of their manufacturing in sweat shops in a Third World country, then we would be unable to work with them as this does not align in any way with our core values.
What is your vision for your business and your life?
In order for us to know if we can help you, we need to know your vision for your business and life; where you want to go; what you want to achieve and in what timescale?
How can we best help you bring your vision into being?
Once we know your vision, we can then select our most appropriate mentoring package that will enable us to start bringing your vision into being; to help you turn your passion into profit and begin living the life of your dreams.
Book a FREE, no obligation, Exploratory Session to find out which of our tailored services is ideally suited to you.
Risk Free Cancellation
All mentoring packages can be cancelled during the very first mentoring session.
If, at any time during the first 30 minutes of our first mentoring session, either of us feels that we are not suited to work together, then we will stop the session, cancel your package and refund in full the first three month's deposit that you have paid.
If the session goes beyond the first 30 minutes, then the package must run for the initial 3 months, at which point you can terminate it if you feel that it is not delivering what you want. This very rarely happens.

Book a FREE, no obligation, Exploratory Session to find out which of our tailored services is ideally suited to you.
Clients
Our clients include names from around the globe, including:
Bizcaps, BP Chemicals, British Gas Exploration & Production, British Gas Service, British Gas Transco, Cable & Wireless, Devonport Management Ltd, EDS Scicon, Environment Agency, European Passenger Services, HP Bulmer, Hydro Electric, ICO Telecommunications, Jasons Travel Media, Leather Doctor, Lombard North Central, London Underground (SSL), Matt Davies Construction, Milligan Developments, MSi Australia, MSi Group, MTF, NAM (Netherlands), ntl Telecoms, Oracle UK, Otago Museum, Otago Polytech, Otago University, PPDM, Polson Higgs, Quest Events, SEEBOARD, Shell, Tourism Dunedin, Stirling Sports, The Leather Doctor Australia, TSB, University of Queensland, Waitaki Development Board, Woodchester Credit Lyonnais, Yorkshire Building Society.