Business Process Models show the order in which Business Functions are carried out in response to a particular business Trigger. Business Procedure Models show the detail of how each Business Function within the Business Process  is executed.
Business Procedure models are ideal when you want to pictorially represents the step-by-step actions with a specific task.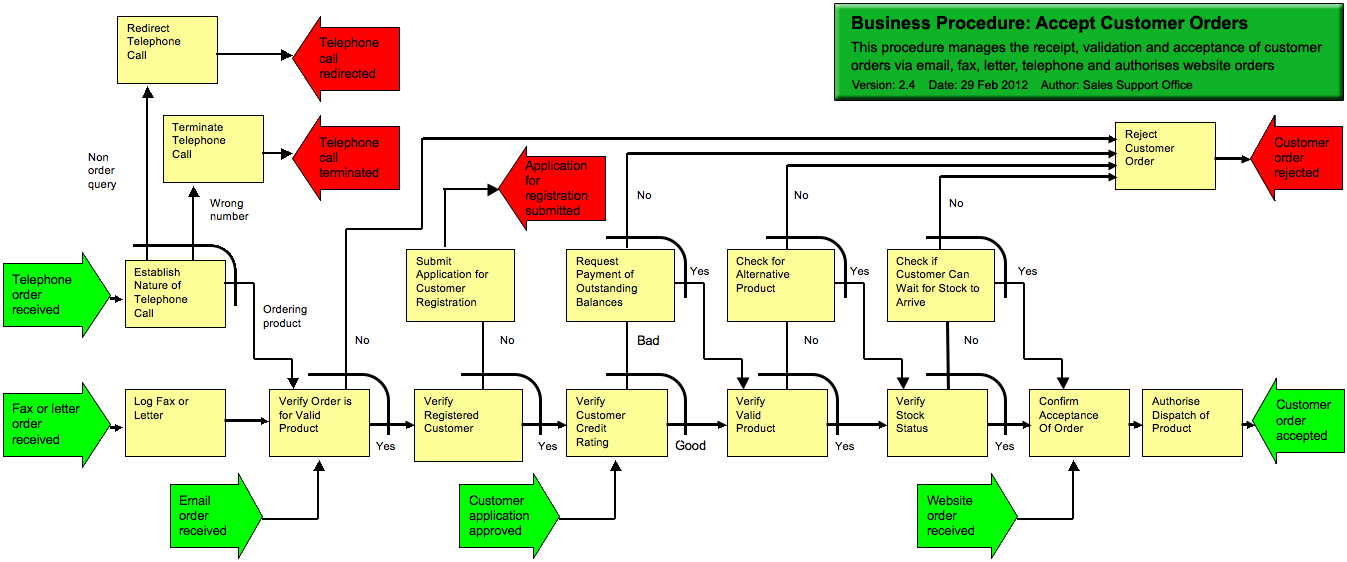 As Mechanism is to Function, so Procedure is to Process.
So, formally, a Procedure Model is the definition of the order execution of Mechanisms in order to carry out the Business Functions contained in a Business Process.
All you will ever need to know about Business Procedure Modeling is contained in the
IMM™ Procedure Modeling Book
 available in
digital
 format from our
Online Store
.