John Owens is known as a thought leader, speaker, writer, consultant, coach and mentor in the worlds of rapid business improvement, strategic requirements, business, information and data modelling, data and information quality and master data management.
He has built an international reputation as a highly innovative specialist in these areas and has worked in and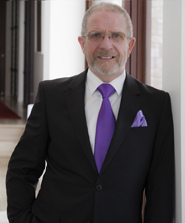 led multi-million dollar projects in a wide range of industries across the UK, Ireland, Europe and New Zealand.He has a gift for identifying the underlying simplicity in any business, even when shrouded in complexity, and bringing it to the surface.John is renowned for his ability to train, coach and mentor both technical and non-technical people in all of the areas of Business and Data Modelling and turn them into highly competent analysts.His methods and insights remove the mystique from these subjects and get people up to a high level of proficiency in a short space of time.He also specialises in initiating strategic projects in a manner that will set them on an accelerated path that will bring assured business benefits.When computer systems need to be developed he has a gift for painlessly integrating the worlds of Business and IT.
John is the creator of IMM™ the Integrated Modelling Method™ and has written a series of five books covering all aspects of Business and Data Modelling that sell online worldwide.
IMM™ has been adopted and endorsed by both Otago University and Otago Polytechnic.
He also writes and blogs regularly on a broad range of subjects in the worlds of Business and Data Modelling, Business Process Management and Improvement, Master Data Management (MDM), Enterprise Architecture and Data Quality.
John has over thirty  years international experience in enterprises big and small in the following industries and business areas:
Business process modelling, improvement and re-engineering
Business systems analysis and modelling
Finance and accountancy
Human resources
IT systems design
Loss management in Chemical Industry
Motels, holiday homes and rental property
National & international rail
Oil & gas exploration and production
Operational workflow
Petrochemicals
Profit management
Project management: Engineering and IT
Rapid business transformation
Business governance
Effective business structures
Telecoms
Total quality management (TQM)
Training, coaching and mentoring.
Utilities: Gas and electricity
For several years John lectured for the Oracle Corporation in the UK enabling people to create powerful, elegant business systems with minimum stress and expense.
If you are interested in working with John then click on the following link to arrange a free 30 minute online exploratory session
Book a FREE, no obligation, Exploratory Session to find out which of our tailored services is ideally suited to you.
Clients include names from around the globe, including:
Bizcaps, BP Chemicals, British Gas Exploration & Production, British Gas Service, British Gas Transco, Cable & Wireless, Devonport Management Ltd, EDS Scicon, Environment Agency, European Passenger Services, HP Bulmer, Hydro Electric, ICO Telecommunications, Jasons Travel Media, Leather Doctor, Lombard North Central, London Underground (SSL), Matt Davies Construction, Milligan Developments, MSi Australia, MSi Group, MTF, NAM (Netherlands), ntl Telecoms, Oracle UK, Otago Museum, Otago Polytech, Otago University, PPDM, Polson Higgs, Quest Events, SEEBOARD, Shell, Tourism Dunedin, Stirling Sports, The Leather Doctor Australia, TSB, University of Queensland, Waitaki Development Board, Woodchester Credit Lyonnais, Yorkshire Building Society.