Mentoring for Business Analysts
We offer two forms for mentoring for Business Analysts.
The first is for Business Analysts who want help improving their business analysis and modelling skills in order to better perform in their day-to-day roles.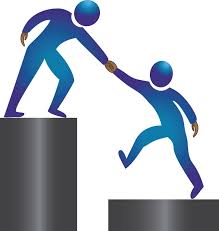 This second is for Business Analysts who see themselves primarily as 'subject matter experts' (SMEs) and want to share their expertise, skills and knowledge with the rest of the world by starting their own business. If this is you then you need to read Mentoring for Subject Matter Experts , as we have the ideal mentoring program to get your business up and running quickly and successfully.
Up until now, Business Analysts who wanted to improve their Business analysis and modelling skills needed to read lots of books, some of which might hold useful information, or take time off to go on training courses, hoping that these might contain useful information.
This approach is both time consuming and expensive. It is also very hit-and-miss as, most of the time, only a small proportion of the content of the books and courses is really useful to you. Also, when you do return to work after being on courses you have often already forgotten what you learned or do not get a chance to use what you do remember for months, even years and sometimes not at all!
Imagine what it would be like to have instant access to a world class expert in all areas of Business Analysis and modelling who can give you cutting edge, targeted solutions to resolve you immediate challenges, right here, right now? With this service at your fingertips, you are not only going to learn more, you are going to be far more effective and productive in your day-to-day and project roles.
This is precisely what the Mentor Program for Business Analysts delivers.
It does not matter what stage of your career you are at – you might just be starting out or an 'old timer' – our mentoring will give you precisely what you need, when you need it.
Risk Free
We know that it is important you feel 100% confident we can deliver on our promises before you start working with us. For this reason we take the following three-stage approach.
Read Our Testimonials
Before you start working with us, we invite you to read our testimonials and see what our clients say about our ability to deliver. You can find them here.
FREE Exploratory Skype Call
We will arrange to have a free 30 minute online exploratory session with you in order for us to find out the following:
Would we like working with you and would you like working with us? We firmly believe that our time working together should be as productive and enjoyable as possible for both parties. So, if for whatever reason, either of us finds that there is no resonance or connection between us during this exploratory online session, then we simply say so and amicably end the call.
Assess where you are currently and where you want to be.
Assess and fully understand the challenges you are facing and the outcomes you desire.
Chose the most effective options for us to work with you going forward.
Book a FREE, no obligation, Exploratory Session to find out which of our tailored services is ideally suited to you.
Risk Free Cancellation
All mentoring packages can be cancelled during the very first mentoring session.
If, at any time during the first 30 minutes of our first mentoring session, either of us feels that we are not suited to work together, then we will stop the session and we will cancel your package and refund in full any deposit that you have paid.
If the session goes beyond the first 30 minutes, then the package must run for the agreed period, at which point you can terminate it if you feel that it is not delivering what you want.
This very rarely happens.

Book a FREE, no obligation, Exploratory Session to find out which of our tailored services is ideally suited to you.